SG Apartment
private residence
Pordenone, Italy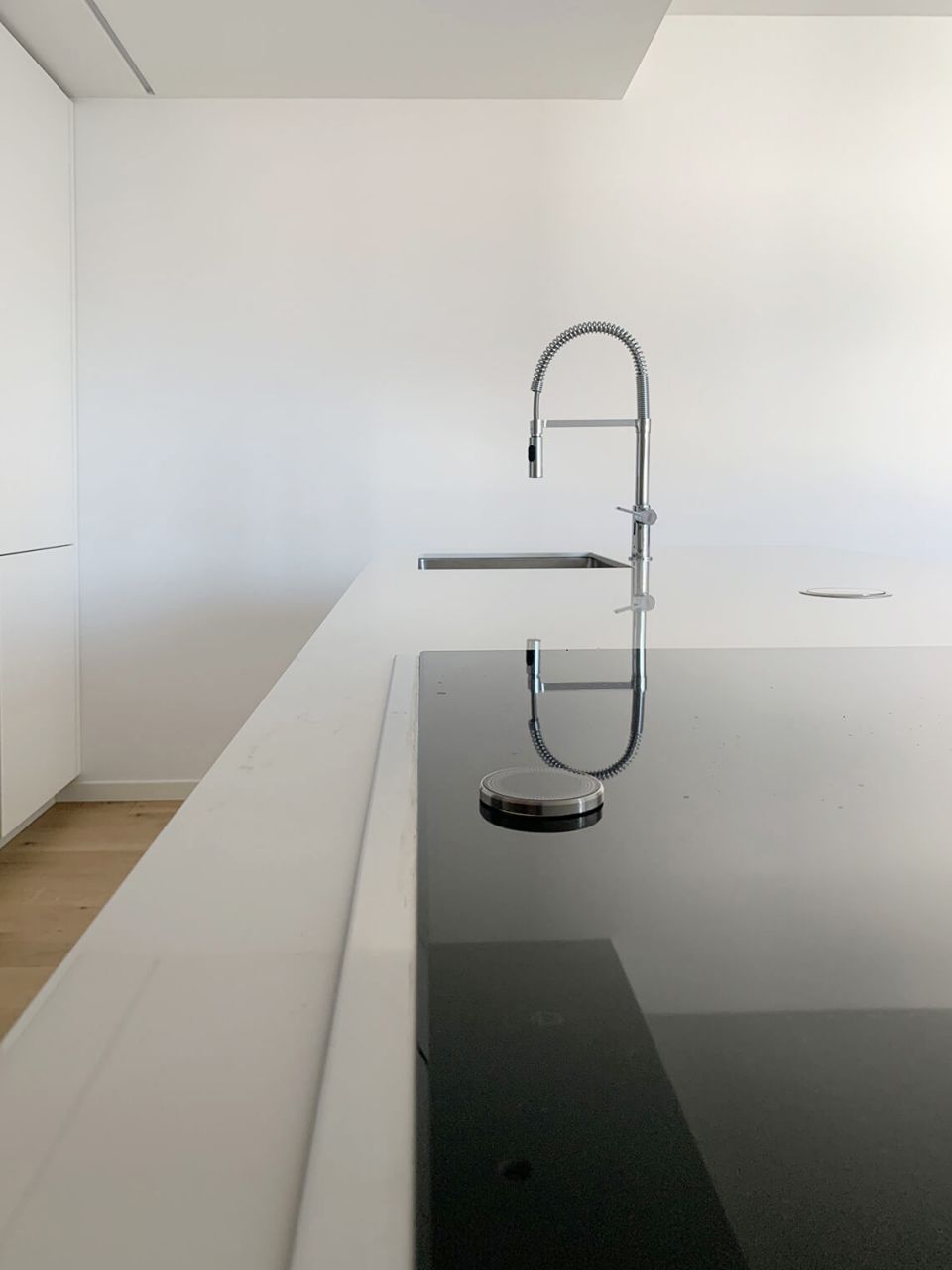 This apartment is one of the three residential units set inside a newly built block, which was updated by working alongside the construction company.
planBstudio interpreted the client's needs and developed the project by bearing in mind two essential factors: attention to the functionality of each space and study of light to define the environments' style.
The living area is a single room that receives plenty of natural light through two large French windows that open onto a spacious terrace. Essentiality is the dominant aspect linking the linear furnishing elements in neutral colors, the high-tech and minimal kitchen, the integrated architectural lighting, and the warmth of the oak wood flooring.
Neutrality reflects the essential lines of the project and characterizes the bathrooms' color choices as well: one white and one black, both finished with the same materials. The dimmable cove lights provide indirect and soft illumination. The master bathroom's shower features a niche hiding optical fibers for chromotherapy moments. The minimalist aesthetic is made cozier by adding wooden custom-made furniture.