MM Apartment
custom made kitchen
Pordenone, Italy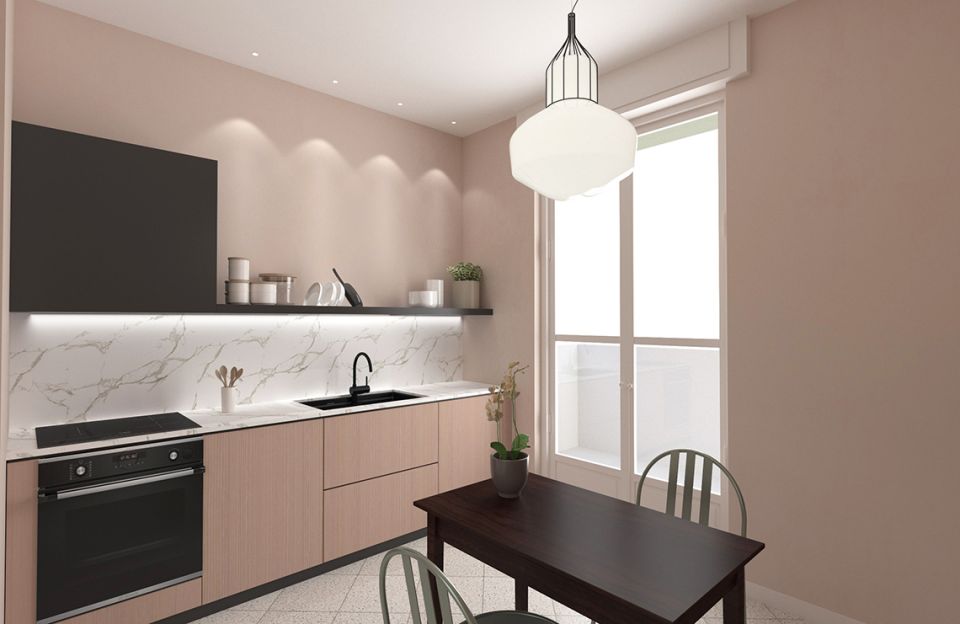 planBstudio custom-designed one of the most dynamic rooms in an apartment located in the center of Pordenone: the kitchen. A particular shade of pink amplifies the lighting effect and sense of warmth in the room, setting the scene for a living experience linked to conviviality.
The research of materials, such as Dekton for the tops and solid wood for the doors, is enhanced by the skillful use of light. Integrated LED lighting is hidden underneath the kitchen elements, which develop in two parallel blocks: one side is dedicated to preparation, cooking, and washing, while the other side of the modular system functions as a storage cabinet and equipped container. The distinctive feature of this side of the furniture is the frosted glass-fronted cupboard; the internal lighting enhances the element making it a decorative fixture.
The room widens to accommodate an antique family table, a relay race between past and present that introduces a personal aspect to the environment.