Battistella
Flower Shop
Pordenone, Italy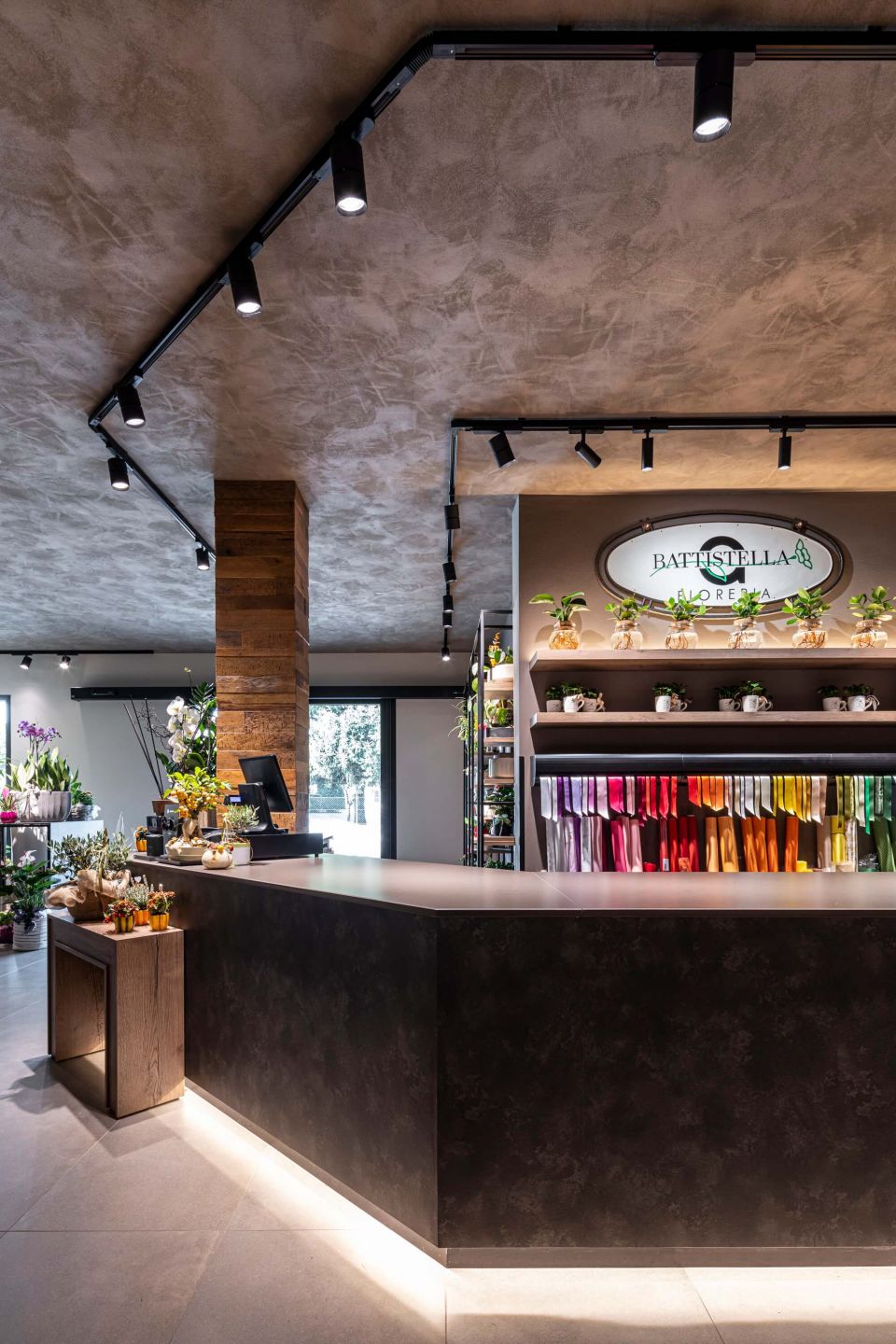 Battistella Florist Shop is a historic family-run business in Pordenone, founded in 1963.
planBstudio took care of the overall renovation project in an area of about 300 square meters.
The entrance welcomes customers through two backlit panels wrapped by an adhesive film with rubber plant leaves.
The main areas are the fresh-flower counter, the wrapping counter, the displays for stabilized flowers, the window displays, and the display islands, the latter made from movable compositions of cubes of varying sizes. The flexibility of these elements allows the Battistella family to set up the space in ever-changing ways.
The stoneware floor and counters, the enamel walls, and the ceiling treated with fine sand generate an earthy color palette that provides a backdrop for the selection of flowers.
The displays, made by Tecnoarredamenti, consist of enameled iron frames and HPL or glass shelves. The supporting columns are paneled in recovered and restored 100-year-old beech wood.
Completely custom-made elements were added, such as the ribbon storage rack and paper roll holders, ideal for quick packing. 90 spotlights run on ceiling tracks to emphasize flowers and plants for sale; the domotic system allows a wide variety of scenarios, depending on the seasons' and festivities' needs.
The set-up is completed with drawer units and workbenches reclaimed from the previous store, restored, and modified to leave a trace in time of this family business handed down from generation to generation.